WVBS Online Bible School Invitation Card (250 Ct)
SKU:

109126CRB04
Revised 2017. This invitation card is designed to be a convenient and inexpensive way for someone to share the information contained in "WVBS Online School" website. It can be given to family members, friends, co-workers or anyone who might be interested in viewing the materials. The size of each card is 3.5″ x 2″ (size of a business card) and is packaged in a 250-count box.
Description
Backside of Card: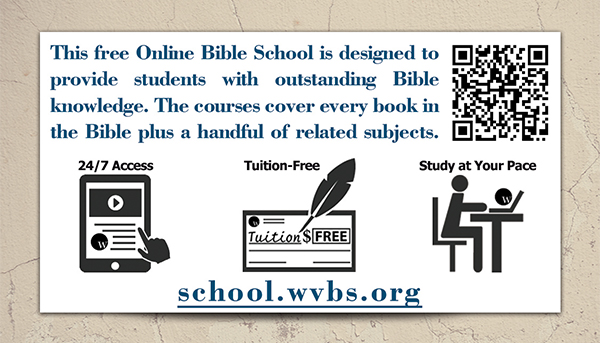 Synopsis of Website
WVBS Online Bible School – http://school.wvbs.org
Most people today struggle identifying what books are in the Bible let alone what it teaches. WVBS Online School is designed to provide students with outstanding Bible knowledge. The curriculum will cover every book in the Bible plus a small handful of related subjects. …
---
What is a QR Barcode?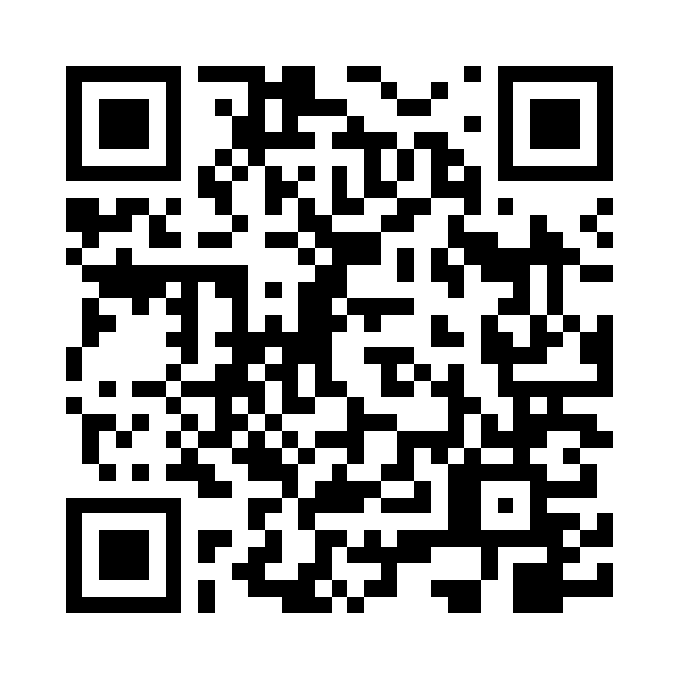 This type of barcode is called a QR code. If you have a smartphone (iPhone, Android, etc.) then QR codes are a quick way to navigate to content, such as a website.
There is a QR barcode that is located on the card and ideal for the prospect who has a smart phone with a QR code reader, which will read the code and take the prospect to the appropriate website.
For example, the QR code to the left will open the www.WVBS.org webpage.
Additional information
| | |
| --- | --- |
| Weight | 120 lbs |
| Home Page Featured Items | |
| Home Page New Items | |
| Home Page Sale Items | |
| Price Note | |
You may also like…
The invitation cards are designed to be a convenient and inexpensive way for someone to share the information contained in a video. They can be given to family members, friends, co-workers or anyone who might be interested in viewing the materials. The size of each card is 3.5″ x 2″ (size of a business card) and is packaged in a 500-count box and now available in a 250-count box.  

$10 OFF
PER BOX