What Must I Do to be Saved? Invitation Card (500 Ct)
SKU:

109124CRB01
This invitation card is designed to be a convenient and inexpensive way for someone to share the information contained in "What Must I Do to be Saved?" video. It can be given to family members, friends, co-workers or anyone who might be interested in viewing the materials. The size of each card is 3.5″ x 2″ (size of a business card) and is packaged in a 500-count box.
Description
Backside of Card: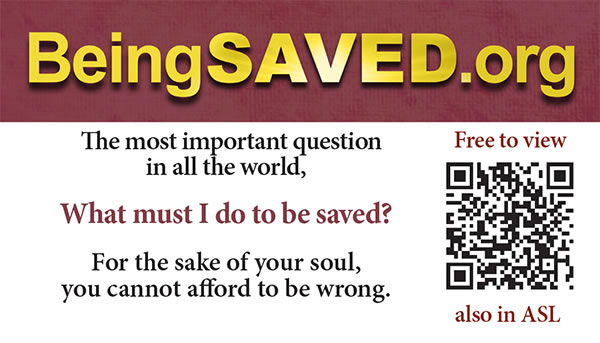 Synopsis of Video
What Must I Do to be Saved? – http://BeingSaved.org
The answer to this question has implications both now and for eternity. Sadly, wrong answers are being given all the time. In this study, Don Blackwell opens the Bible and shares God's answer to this question. It is a simple, straight-forward study done in a kind and loving manner. With a question of this magnitude, you can't afford to be wrong.
---
What is a QR Barcode?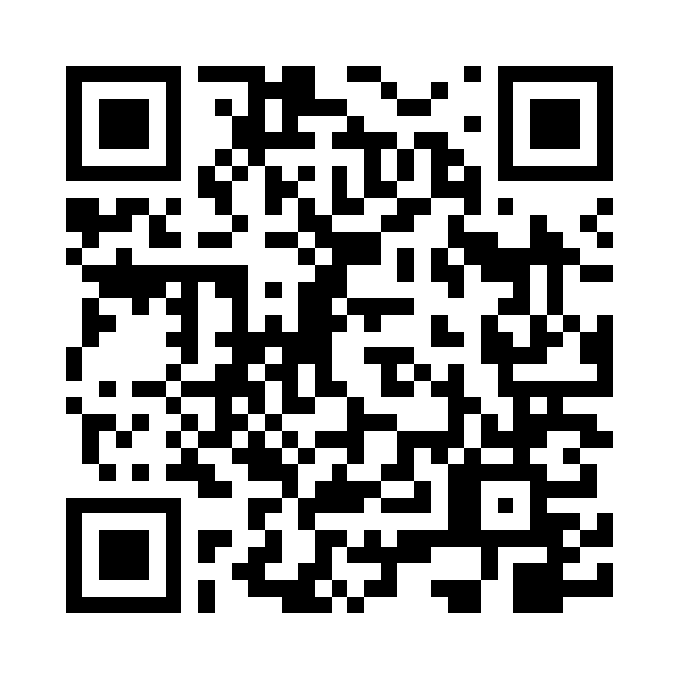 This type of barcode is called a QR code. If you have a smartphone (iPhone, Android, etc.) then QR codes are a quick way to navigate to content, such as a website.
There is a QR barcode that is located on the card and ideal for the prospect who has a smart phone with a QR code reader, which will read the code and take the prospect to the appropriate website.
For example, the QR code to the left will open the www.WVBS.org webpage.
Additional information
| | |
| --- | --- |
| Weight | 120 lbs |
| Price Note | |
You may also like…
The invitation cards are designed to be a convenient and inexpensive way for someone to share the information contained in a video. They can be given to family members, friends, co-workers or anyone who might be interested in viewing the materials. The size of each card is 3.5″ x 2″ (size of a business card) and is packaged in a 500-count box and now available in a 250-count box.

500-COUNT on  SALE $29.00/ea

The answer to this question has implications both now and for eternity. It is hosted by Don Blackwell and includes a 30-minute lesson on 1 DVD. The DVD includes English Subtitles and contains the lesson interpreted into American Sign Language (ASL) by Michael Fehmer.

Mix & Match available with other Volume Deals
Buy 20 or more for $1.00 each